Wisdom Research & Marketing
Branding. Engagement. Communication.
Wisdom Research & Marketing is based in Bexley, Greater London. We help national and local businesses to improve their performance through research insight, targeted marketing activity and strategic advice.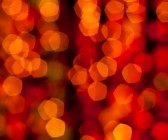 Wisdom Research & Marketing was founded by
Karen Wisdom. She has a longstanding passion for brands
and understanding what makes people tick. 
With a background in marketing and research, Karen
has over twenty-five years of experience across branding,
employee engagement and related communications.
She also helps businesses to use and manage social media 
effectively to build relationships with their key audiences. 
Karen's career includes roles on both the client and
agency sides, most recently as a Research Director &
Consultant with a leading research agency Ipsos MORI. 
Previously she spent ten years with regional ITV
companies in a variety of marketing and research roles.
Karen is CIM qualified and a Full Member of the Market
Research Society. She has spoken at many events
and has authored industry papers and published articles.
Karen also works with selected organisations on an associate basis. She has a trusted network of experienced professionals and other specialist organisations to deliver a full research service if required; service options include online survey hosting, data processing, benchmarking, analysis and automated report generation.